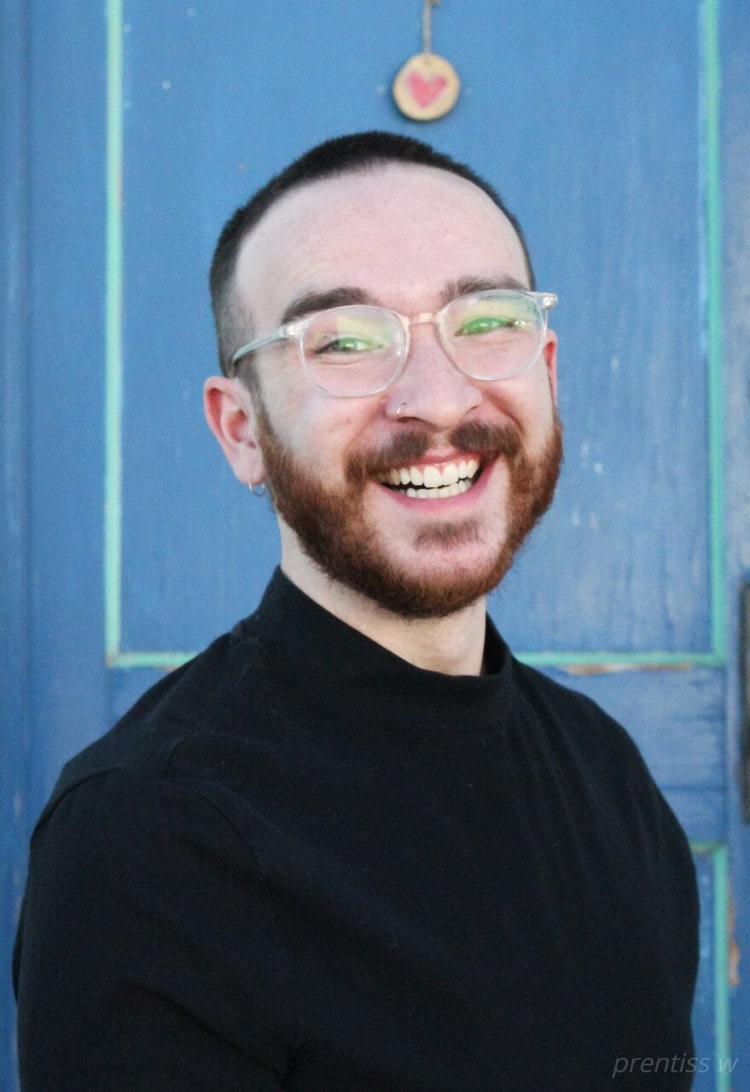 Nicky Manlove
Music Bldg, Room 109
520-621-1655
Nicky Manlove (they/them pronouns) is the founding artistic director of THEM Youth Ensemble, an LGBTQ+ and allied youth chorus, is the director of music at St. Mark's Presbyterian Church, and is an accompanist and associate conductor at Tucson Girls Chorus, where they accompany 5 choirs from grades k-12 and conduct the Estrella singers at Title I schools in Tucson. In their work with THEM Youth Ensemble, Nicky has organized THEMposium, an annual performing arts festival for LGBTQ+ youth, and co-produced two national collaborative virtual concert events in observance of Trans Day of Resilience in 2020 and 2021 titled "ROSES: The Past, Present, and Future of Trans Resilience," and "Sacred Resilience". Under their leadership, THEM Youth Ensemble has received recognition and awards from the University of Arizona Institute for LGBT Studies and the Community Foundation for Southern Arizona LGBTQ+ Alliance Fund.
Nicky is a committed advocate of equity-centered and liberatory choral practice, and supports a number of justice-focused choral initiatives nationally. They are on the leadership team of The Choral Commons, a media platform that provides a space for singing communities to realize the liberatory potential of the ensemble as a site of radical imagining. As a part of The Choral Commons' second season, Nicky co-produced the series "engender: singing and the wisdom of gender diversity," and appeared as a guest with the series "surge: cultural strategy, organizing, and activism for choirs." Nicky has served on the ACDA National Diversity Initiative Committee's Task Force for Transgender Justice, and serves on DEI committees for AzACDA (chair), ACDA Western Region, and the Presbyterian Association of Musicians.
Nicky holds a Bachelor of Arts in Interdisciplinary Arts with an emphasis in Music from Seattle University, and a Master of Music in Choral Conducting from the University of Arizona, where they studied with Alyssa Cossey and Elizabeth Schauer.