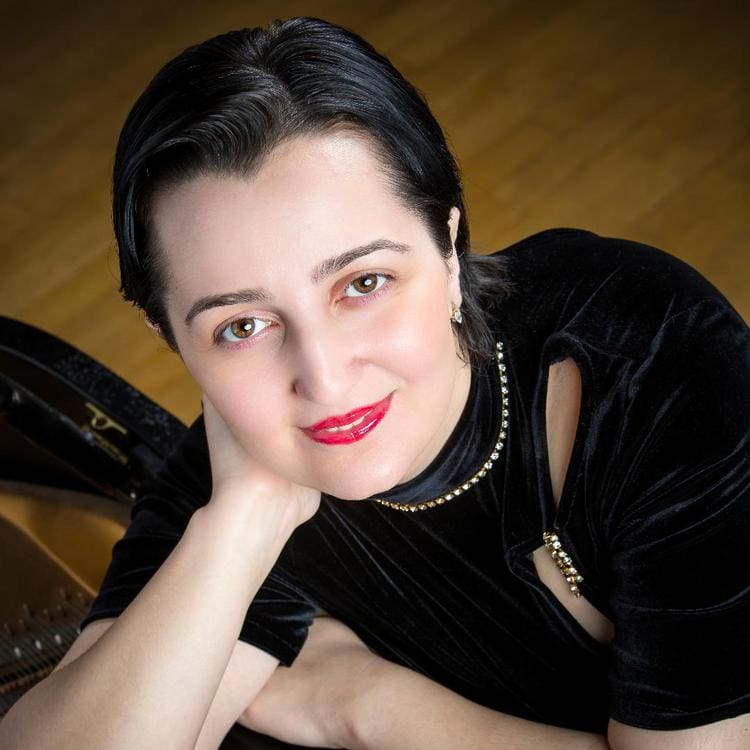 Music Bldg, Room 160
520-621-6675
Nino Bakradze was born in Tbilisi, Georgia into a family of musicians. She received her Bachelor of Music and Master of Music degrees from Tbilisi V. Saradjishvili State Conservatory as a student of Svetlana Korsantia. Ms. Bakradze completed a Graduate Diploma from New England Conservatory with Alexander Korsantia in 2013, and a Professional Studies Certificate from The Boston Conservatory with Jonathan Bass in 2014. In January 2018, she earned Doctoral Degree in Piano Performance and Orchestra Conducting at the University of Arizona where she studied with Tannis Gibson and Thomas Cockrell.
From a very early age, Ms. Bakradze has presented piano recitals worldwide including Finland, Poland, Armenia, Georgia, China, Spain, Czech Republic, Brazil, Mexico, and the USA. She won Gold Medal and First Prize at Louisiana International Piano Competition (USA 2015), and Silver Medal at Cincinnati World Piano Competition (USA 2015). Became a winner of Lois Trester Piano Competition (USA 2015), Winner of President's Concerto Competition at University of Arizona and Prizewinner of USASU Bösendorfer International Piano Competition (Phoenix AZ, 2015). In 2014, she was a Prize winner in Spain's Maria Canals International Piano Competition, and in 2012, she was awarded Third Place at the BNDS International Piano Competition of Rio de Janeiro. She won both New England Conservatory's Concerto Competition and the Piano Honors Competition. Ms. Bakradze was a prize winner at the International A. Khachaturian Competition in Armenia, and Second Place at the J. Flier International Piano Competition. Awards from within her home country include First Place at the N. Gabunia National Competition and the Roza Rozhok and Emil Gurevich Young Georgian Piano Competition.
Nino Bakradze has participated in numerous festivals including the Música PaaxFest in Mexico, Piano Master Series of The Boston Conservatory, and Celebration of John Cage's 100th birthday at Jordan Hall in Boston, Piano Interpretation Course and Festival at Weidenkam Castle in Germany, Tsintsadze Festivals of Chamber Ensembles in Georgia and Dittsenbach's Summer Art Festival of Borjomi, also in Georgia. She has received grants from the Heinrich Neuhaus Fund, the Gillet Fund, and from the President and Prime Minister of Georgia. She is a recipient of Medici Foundation and National Society of Art and Letters.
Alongside performance, Dr. Bakradze's great passion is teaching. Her professional teaching experience is comprised of over nineteen years, starting in her home country of Georgia as a teaching assistant at both pre-college and college levels as it was common in the Soviet conservatory system to groom performers to become future faculty members. After moving to the United States in 2011, she expanded her experience while teaching class piano and applied piano to non-majors and majors at the New England Conservatory and the University of Arizona's Fred Fox School of Music as a graduate teaching assistant, and as independent piano mentor at Music and Dance Academy, Artistry and Music Academy, and Tucson Young Women Symphony.
In spring of 2018, Dr. Bakradze became a part of Sydney's Art management, and the United States government granted her an artist visa that allows her to keep active performing schedule and work within her field in the U.S. Most currently in August of 2019, Dr. Bakradze joined the University of Arizona as Assistant Professor of Music in Piano, where she teaches applied piano lessons to undergraduate and graduate students.