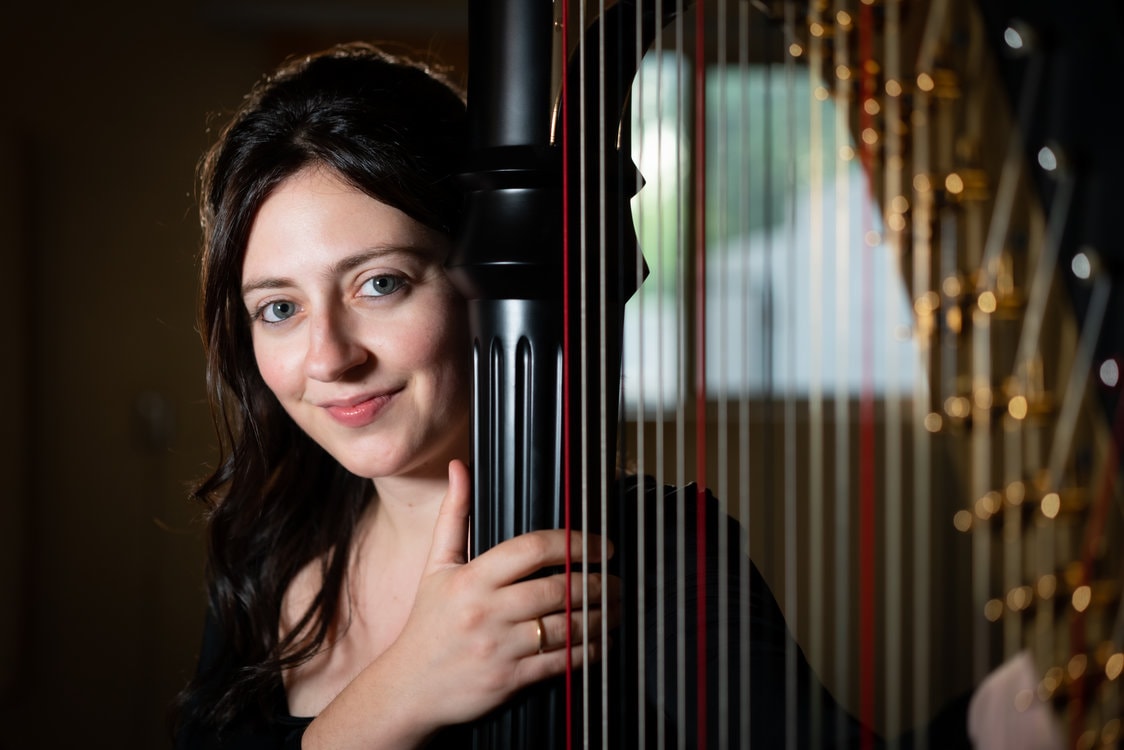 Carla Fabris
Music Bldg, Room 109
520-621-1655
Swiss-American harpist Carla Fabris is an active performer of chamber, solo, and orchestral music, as well as a dedicated music educator. As a performing artist, she has played with a wide range of groups including Opera Parallèle, a 20th/21st century opera company, True Concord Voices & Orchestra, the Tucson Symphony, the Phoenix Symphony, and the San Francisco Symphony.
Carla is a regular performer of chamber music for the Benderly Concert Series at the Santa Cruz Foundation for the Arts in Patagonia, Arizona. Carla's interest in new music and the diversification of chamber music audiences led her to co-found the Chamberhood Trio in 2019. This trio of harp, violin, and cello is Arizona Friends of Chamber Music's community-oriented concert ensemble. Chamberhood's mission is to recruit outstanding local performers and composers in presenting free concerts in unique venues and socioeconomically diverse neighborhoods of Tucson.
The harp as a modality for healing and relaxation is also one of Carla's areas of musical interest. She has extensive experience playing in public health care settings, which she began at UCSF Parnassus and Mission Bay hospitals in San Francisco. Since 2017, Carla has served as harpist for the Healing Art Program at Tucson Medical Center, providing music for staff, visitors, and patients throughout the hospital and hospice facilities. She presented her work in this field at the 2022 American Harp Society National Conference.
In the fall of 2022, Carla joined the faculty as harp instructor at the Fred Fox School of Music at the University of Arizona. As a teacher, Carla remains committed to closing the gap for equitable access to music education. She is also the harp teacher and has previously served on the Board of Directors at Tucson Youth Music (TYM), a non-profit organization that offers free music lessons to underserved youth. She founded TYM's first harp program in 2016. Carla has formerly taught and given masterclasses at the Interlochen Arts Camp as well as M-Pulse, University of Michigan's summer music program.
Carla received a Bachelor of Music degree in Harp Performance and a Bachelor of Arts Degree English Literature from the University of Michigan. She received her Master of Music Degree from the San Francisco Conservatory. Her main teachers include Dulcie Barlow, Lynne Aspnes, Joan Holland and Douglas Rioth.