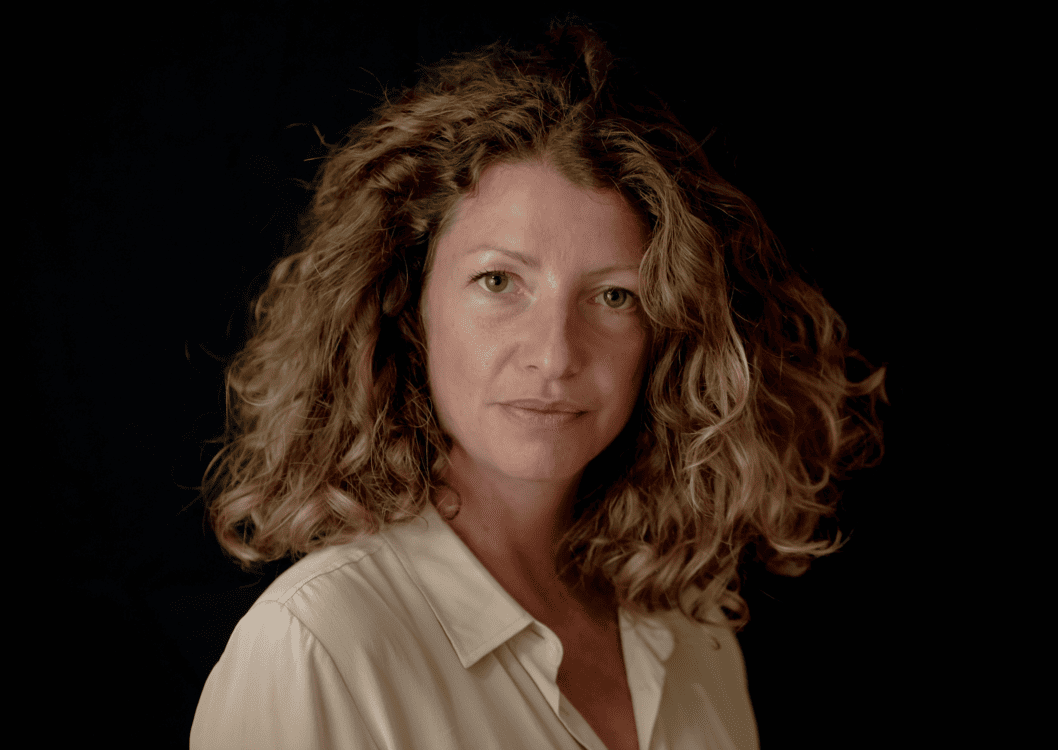 Sarah Chiesa
Assistant Professor, Dance
Ina Gittings Bldg, Room 121
520-621-4698
Sarah Lisette Chiesa is an American born interdisciplinary artist living in Tucson Arizona, who has lived in the United States, Europe, Mexico, and Venezuela. She received her education from the North Carolina School of the Arts for high school, received a BFA from Purchase College in 2004, a Post Graduate Certificate in Choreography from the Salzburg Experimental Academy of Dance in 2014, and an MFA from the University Washington in 2020. In 2016, she studied sculpture and body casting at the Canossa Scuola di Scultura in Reggio Emilia.
As a professional dancer, Sarah was a full-time company member with Shen Wei Dance Arts for many years and continues to work with Shen Wei as a guest artist. She has performed works of Kazuko Hirabayashi, Sidra Bell, Noemie LaFrance, Tania Perez-Salas, Stefan Dreher, Hubert Lepka, Yang Jiang, Franca Ferarri, Susan Marshall, Brian Brooks, and Daniel Charon. In Theater, she has performed in productions by Steve Cooke of Stella Adler Acting Studio, Jenny Koons, and acted in a Student Academy Award winning film by John Mattuizzi. She also performed a durational work by Dorian Silec Petek which was curated by Robert Wilson for Illy Coffee. She has collaborated in interdisciplinary projects with artists such as Jacopo Foggini(designer), Yuval Avital(composer), Piergiorgio Casotti (fashion photographer), Mario Vighi (writer), Luciano Bosi (musician), Fabrizio Orsi (fashion photographer), Chanhee Choi (digital video and textile artist), Abbey Blackwell (musician), and Abigail Jara (VR and video artist).
As an independent artist her work has been shown in the US at Duo Emergence Gallery (Manhattan), Dumbo Dance Festival (Brooklyn), The Widow Jane Mine (Rosendale NY), Springboard Danse (Montrea)l, Republic Theater in (Salzburg), Centro Cultural de La Florida Santiago (Chile), Spazio Gerra, Indigo Festival, Rimini Live Festival, Fotografia Europea Festival, Teatro San Prospero, CSAC Parma Museum, and Mutty Gallery in (Italy), Shoonya Center for Somatic Arts, 1Shanthiroad Studio Gallery in (India), Meany Studio Theater, Oxbow Gallery, the ASUW Shell house, Design in Public AIA Festival in (Seattle), Deborah Slater Dance Theater, Inferno Festival Berkeley, Marin Center for Performing Arts, and SAFEhouse Arts (San Francisco), Arts for Action (Australia).
Sarah has taught at various institutions such as Fondazione Della Danza Aterballetto RE, Balletto Toscano, Nuovo Balletto Classico RE, C.I.M.D. Milano, Shoonya Center for Somatic Arts India, Bangalore School of Performing Arts, Centro Cultural del la Florida Santiago Chile, Shen Wei Dance Arts Intensive NY, University of California at Santa Barbara, Velocity Center and the University of Washington Seattle, and Alonzo Kings Lines Ballet BFA and Professional Training Programs in San Francisco. Currently Sarah is an Assistant Professor in the School of Dance at the University of Arizona. As well as Assistant Director to Karmina Silec and Paola Prestini for the Opera Old Man and the Sea premiering in Phoenix in November.