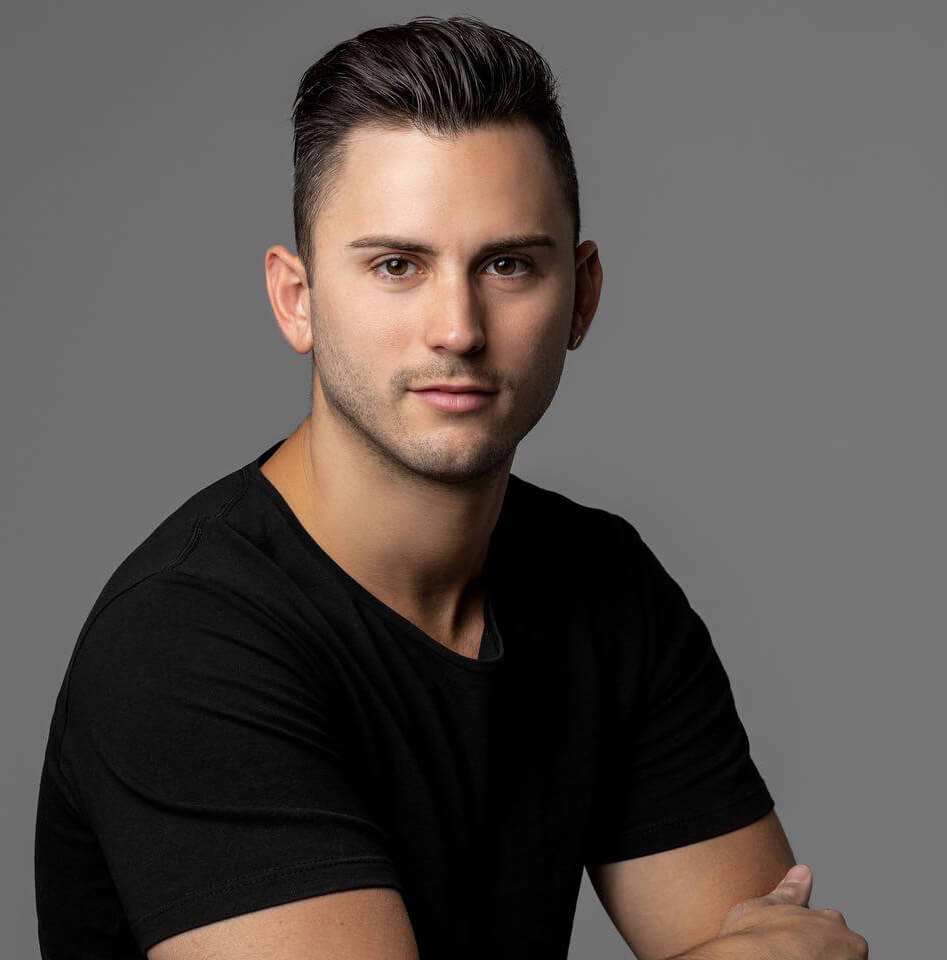 Gianni Anthony Howell
Visiting Assistant Professor
Ina Gittings Bldg, Room 121
520-621-4698
Gianni Howell is a dancer, educator, and creative director based in Tucson, Arizona. Currently a Visiting Assistant Professor for the University of Arizona School of Dance, Gianni brings his versatile performance background into his classes, creating a unique hybrid experience for his students. He is passionate about student success and brand awareness, and this is reflected in his work as an educator and entrepreneur.
Gianni began his dance career with Odyssey Dance Theatre and went on to work for seven years with Cirque du Soleil's production of "The Beatles LOVE." He served as an artist coach, maintaining show quality and integrating new artists. Gianni has also worked with high-profile clients such as Carrie Underwood, Foster the People, McDonalds, Snapchat, and Nevada Ballet Theatre. He has taught and choreographed for the next generation of dancers, with his students going on to study at prestigious institutions such as Pace, USC, and The University of Arizona.
In addition to his work as a dancer and educator, Gianni is the founder of Greater Heights LLC, a company that blends art and technology to target small businesses and individuals. Greater Heights has worked with clients such as VioraMed, Cirque du Soleil, OneDrop, RWS Casting, Coco Montrese, and Broadway Bares, to name a few. Their modular approach combines the expertise of their creators and strategists to craft tailor-made, end-to-end content and experiences that elevate your brand and drive business results at every touchpoint.
Gianni is known for co-directing "A Choreographs Showcase," a collaboration between Nevada Ballet and Cirque du Soleil called "Beyond the Stage." The showcase featured digital media elements and technology in each piece, with a cohesive theme developed by Gianni, Taras Shevchenko from Cirque du Soleil, and NBT Artistic Director Roy Kaiser. Gianni's vision was to take dance beyond the stage and introduce some of the digital media magic that's already evolving in the dance world into the performance. Their success was shown in record breaking ticket sales and audience attendance.
Gianni Howell is a multifaceted artist, teacher, and entrepreneur, with a wealth of experience and achievements in the dance industry. His dedication to the craft is evident in his work as a Visiting Assistant Professor for the University of Arizona School of Dance, inspiring the next generation of dancers to pursue their dreams and push the boundaries of the dance industry.