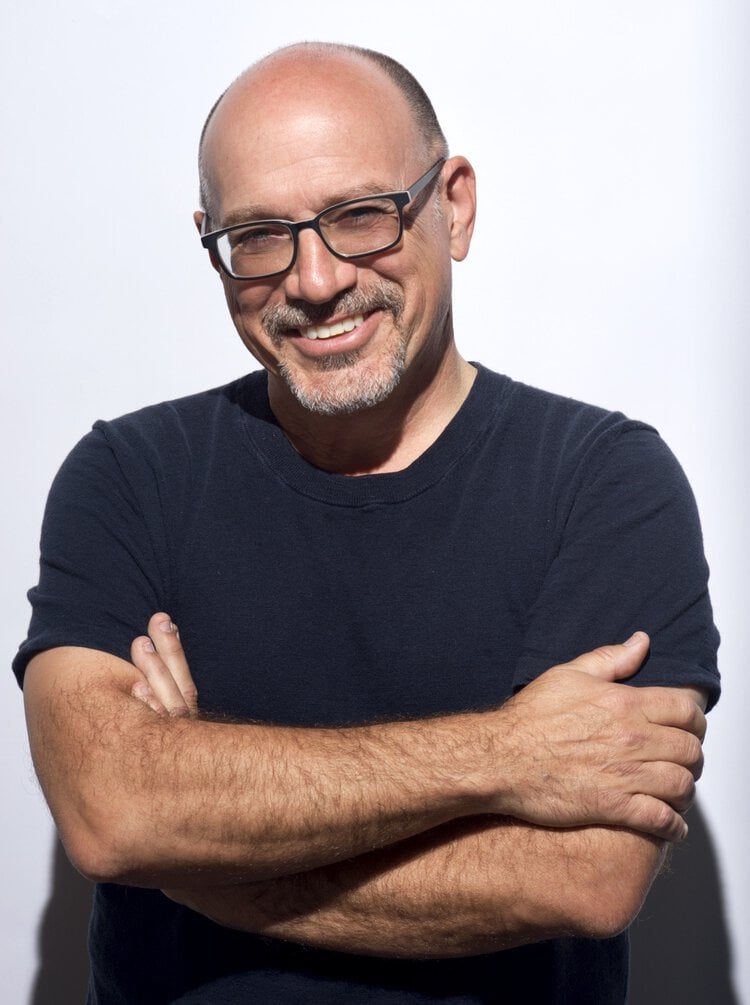 Lawrence Gipe
Art Bldg, Room 322
520-621-1935
BFA Virginia Commonwealth University;
MFA Otis Art Institute of Parsons School of Design
Lawrence Gipe
Born in Baltimore, Maryland, 1962
Lawrence Gipe's practice engages the postmodern landscape and the visual rhetoric of progress, in media that ranges between painting, drawing, video and collaborative installations. He has had 58 solo exhibitions in galleries and museums in New York, San Francisco, Chicago, Los Angeles, Miami, Munich, Berlin, Düsseldorf (Kunstverein Düsseldorf). Currently, he splits his time between his studio in Los Angeles, CA, and Tucson, AZ, where he is an Associate Professor of Studio Art at the University of Arizona.
Gipe has received two NEA Individual Fellowship Grants (Painting, 1989 and Works on Paper, 1996). A mid-career survey, 3 Five-Year Plans: Lawrence Gipe, 1990-2005, was organized in 2006 by Marilyn Zeitlin at the University Art Museum, Tempe, Arizona. In 2001, Gipe executed a mural commission for the lobby of the Federal Reserve Bank Headquarters in Atlanta, Georgia. Recently, Gipe had two solo shows in 2018, including Another Cold Winter at Lora Schlesinger Gallery in Los Angeles, CA. Recent group exhibitions include Into Action, Los Angeles; Art on Paper, Pier 38, New York, NY; Pure Monotype, International Print Center, New York, NY; Transiting, Arena One Gallery, Santa Monica, CA (and co-organizer); Cityscapes, George Billis Gallery, New York, NY; Masterwork Drawings, Paul Mahder Gallery, Healdsburg, CA; and Body Language: Figuration in Modern and Contemporary Art, Tucson Museum of Art, Tucson, AZ. In 2019, Gipe was voted in as a member of the 24-artist co-op Durden and Ray Gallery, which maintains a space in the Bendix Building in downtown Los Angeles; his first curatorial project, Regime of Images, opened in Sepember of 2019. Gipe will travel to Beijing for a teaching residency , exhibition and lecture at the Academy of Art and Design at Tsinghua University.
In 2017, Gipe was the Curator-in-Residence at ProArts in Oakland, CA, organizing a group exhibition called Everyone is Hypnotized: Artists Dérive the Bay Area. In the past three years, Gipe has co-organized 5 exhibitions for non-profit spaces including ProArts, Oakland, CA, Brand Art Center, Arena One Gallery, Santa Monica, CA; and Root Division, San Francisco (Curatorial Proposal Award, 2016). His last curated show, "Transiting 2", was at the Joseph Gross Gallery at the University of Arizona; his future plans include travelign and expanding this exhibition's concept.
In 2014, Gipe won a University of Arizona Confluence Center Grant for Documenting Operation Streamline an on-going drawing project and published Operation Streamline: A Reader with funds from the grant (2015), which combined his sketches from Federal Court with press clippings and original research from UA journalist students. These drawings have been used to illustrate articles and news reatures on Univision, Univision Nacional, PBS News Hour, AZ Daily Star, Tucson Weekly, CBS News, Center for Latin American Studies, and Arizona Public Media.
Gipe is currently an art correspondent for a number of Los Angeles-based journals including Fabrik, Art and Cake and WhiteHot. His art criticism has been published in FlashArt (reviews), L.A.Weekly (Reviews and essays), the Santa Barbara Independent (Essays and cover stories on art themes), Artscribe (and scores of others now extinct).
Articles and reviews about his work have appeared in Vanity Fair, Harper's Magazine, The New York Times, The New York Times Magazine, Art and Antiques, L.A. Weekly, The Washington Post Magazine, Juxtapoz, Architectural Digest, Elle, The Los Angeles Times, Huffington Post, The Miami Herald, The Boston Globe, ArtForum, ArtNews, Artscene LA, Artillery Magazine, The Miami New Times, Arizona Republic, Tucson Weekly, San Francisco Chronicle, SFAQ, Fabrik LA, Art in America, Flash Art, Village Voice,Time Out New York; Kunstforum (Germany); BijutsuTecho (Japan); Applaus (Germany) and others. A monograph on Gipe's work, "Lawrence Gipe: Century of Progress", was published in 2014 by Zero+ Publishing, Los Angeles.
Public collections include the Los Angeles County Museum of Art, Block Museum of Art, Boise Art Museum, Brooklyn Museum of Art, Cincinnati Art Museum, Federal Reserve Board Collection, High Museum of Art, Mildred Lane Kemper Art Museum, Minneapolis Institute of Art, Norton Museum of Art, San Jose Museum of Art, Yale University Library, and the Zimmerli Archive, at Rutgers University. He is currently up in the "Art of Our Time" exhibition, a year-long show of the permanent collection at the Ringling Museum in Sarasota, FL.
More: