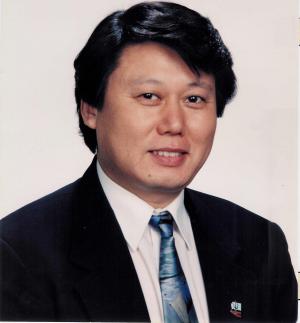 Larry Lang
University Services Building, Room 322
520-626-5124
Larry Xiaoming Lang received his Doctor of Musical Arts degree in violin and conducting from the University of Arizona in 1992, a Master of Music in violin from the University of Oregon in 1989, and a Bachelor's degree in violin and composition from the Music Institute of the Central Philharmonic Society in Beijing, China in 1984.
Dr. Lang is the Director of the newly formed Center for Chinese Music by the Fred Fox School of Music and Confucius Institute at UA; he is also the Artistic Director of the Arizona Chinese New Year Festival and the Music Director of the Tucson Sino Choir.
A native of Beijing, Dr. Lang "is an outstanding violinist," according to Sir Edward Heath, former Prime Minister of the UK, "He was frequently called upon to play for visiting dignitaries, and he clearly held a prominent position in the music world in Beijing." As a concert violinist, he has performed with the Eugene Symphony Orchestra, Oregon Bach Festival Orchestra, Tucson Symphony Orchestra, Tucson Pops Orchestra, and American Festival Orchestra.
Dr. Lang's primary interest has always been to promote cultural ties between two great countries – China and America. His solo debut with the Southern Arizona Symphony Orchestra was the Chinese violin concerto "The Butterfly Lovers" by He and Chen. As a composer and arranger, Dr. Lang's debut cinematic musical score, composed for Jet Li's 1985 "Blood Pearl", combined a symphony orchestra with traditional Chinese instruments. This activity and style continues in his new arrangements of Symphonic Suite of "Dream of the Red Chamber" (with Wang Liping's themes) in 2013.
Dr. Lang received the 2015 University Award for Excellence, and was a finalist Nominee for the 2012 Arizona Governor's Arts Award. He is a member of the UA President's Asian Pacific Council, and received an outstanding Community Member Award from the UA Asian American Faculty Staff & Alumni Association in 2011. Dr Lang's cultural projects have received arts grants from Tucson Pima Arts Council (TPAC), Arizona Commission on the Arts (ACA), and National Endowment for the Arts (NEA).