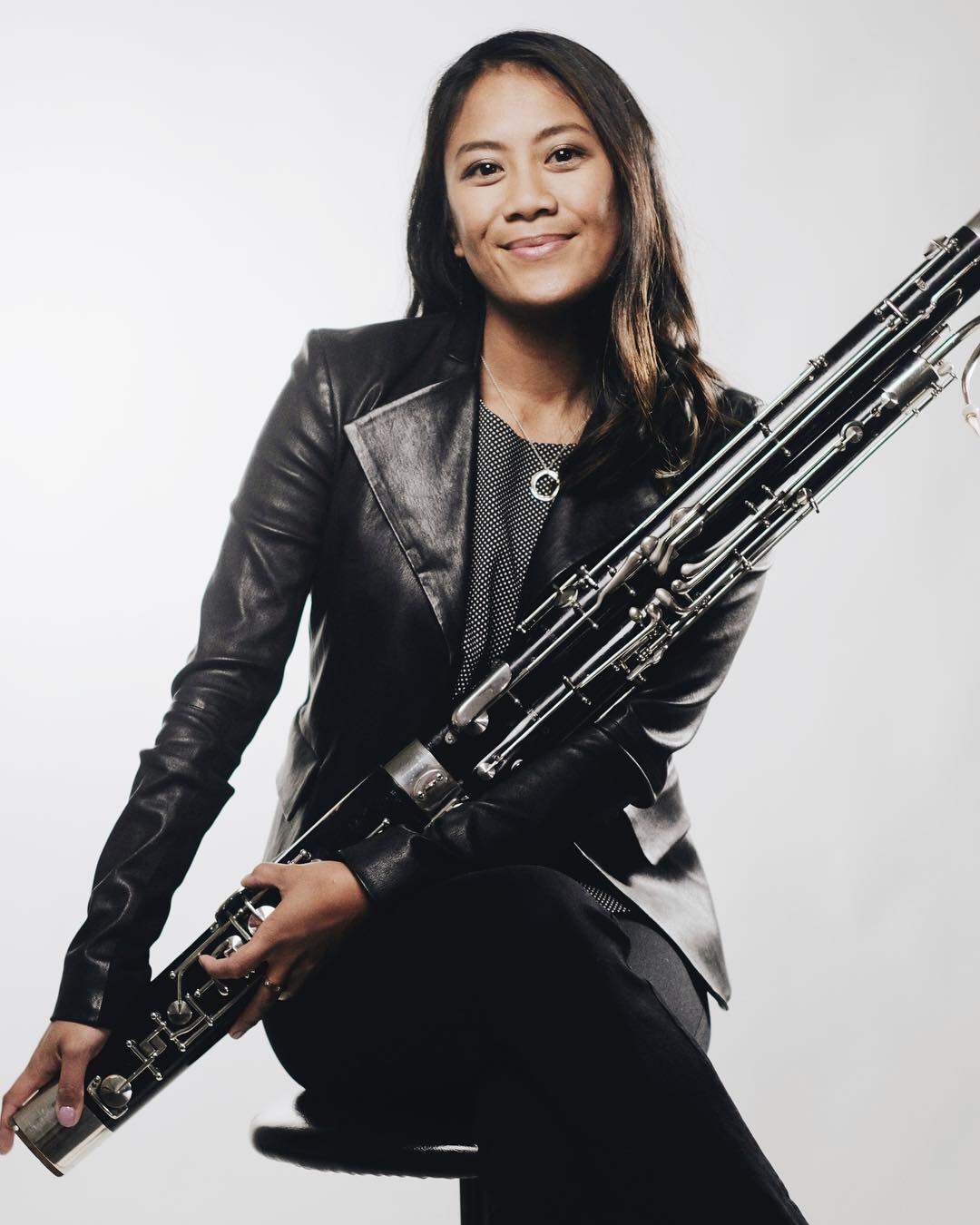 Marissa Olegario
Assistant Professor, Music
Music Bldg, Room 240
520-621-3088
Northwestern University, B.M., Yale School of Music, M.M., SUNY Stony Brook, D.M.A.
Known for her compelling and personality-driven performances, Marissa Olegario enjoys an active and diverse performance schedule as a soloist, chamber, and orchestral musician. Marissa has appeared in concerts at Avery Fisher Hall, Carnegie Hall, and the Kennedy Center under conductors such as James Conlon, John Adams, Peter Oundjin, Rafael Payere and Leonard Slatkin. As an avid pit performer, Marissa has performed in productions including Puccini's La Boheme and Madama Butterfly, Mozart's Le Nozze di Figaro, Verdi's La Traviata and Falstaff, as well as the world premiere of Derrick Wang's American comic opera Scalia/Ginsberg. In an effort to marry a variety of art forms, Marissa has collaborated with the Martha Graham Dance Company in a production of The Rite of Spring, performed film scores including Jeff Beal's original score to Buster Keaton's silent film The General, and partnered with Dance for Parkinson's to provide live music for people suffering from Parkinson's disease. Constantly seeking new artistic possibilities, Marissa's 2018/2019 season includes a multimedia collaboration with New York based projection designer Lisa Renkel and a commission of award-winning composer Shuying Li.
Marissa was a semi-finalist for the 2016 Matthew Ruggiero International Woodwind Competition and was recognized as a recipient of the Yale School of Music Alumni Prize. She enjoys an eclectic chamber career appearing at the Phoenix Chamber Society Winter Series, the Norfolk Chamber Festival, and the clasclas festival in Spain collaborating with artists such as Guy Braunstein, Gili Schwartzman, and Matan Porat. She actively subs with the acclaimed Breaking Winds Bassoon Quartet and will appear on a Naxos produced album with leading artists including David Shifrin, Stephen Taylor, Frank Morelli, and William Purvis, featuring Beethoven's serenades for winds to be released in 2020.
Passionate about arts education, Marissa instructs a private studio, teaches in schools and presents masterclasses across the United States. She currently serves as the Assistant Professor of Bassoon at the Fred Fox Music School at the University of Arizona.
Marissa's interests extend to assuming leadership roles in arts entrepreneurship in order to cultivate innovative ways for promoting and preserving classical music. In 2015, she managed the Bringing Music to Life project which promoted the music of J.S. Bach to audiences across Australia including in schools, public spaces, and through a partnership with Dance with Parkinson's. Recognized as the 2017/2018 Orpheus Chamber Orchestra Bassoon Fellow, Marissa frequently performs in the New York area and works across all core operating functions of a professional chamber orchestra.
Her primary teachers are Frank Morelli, Christopher Millard and Lewis Kirk.
Artist website: www.marissaolegario.com