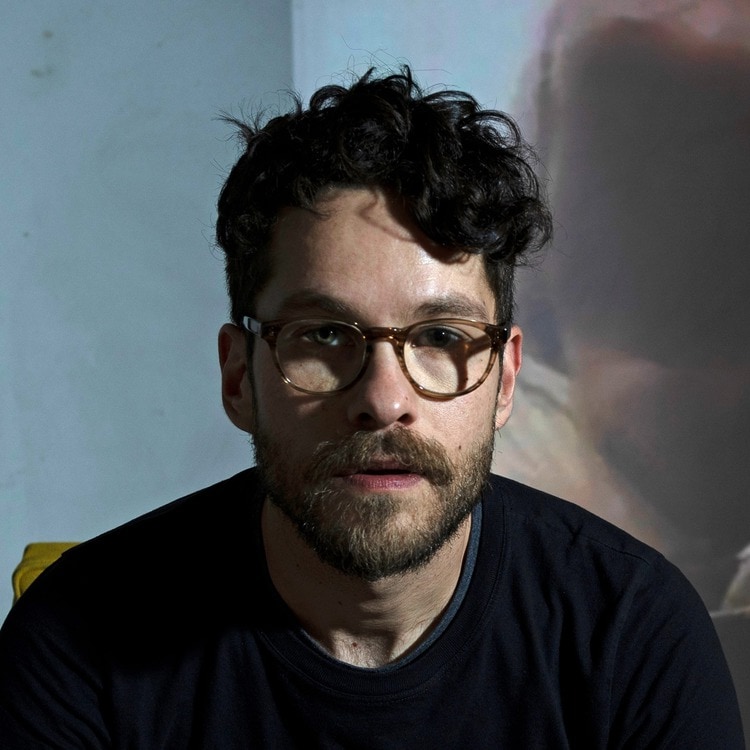 Marcos Serafim
Art Bldg, Room 118
520-621-7570
Marcos Serafim is a Brazilian artist and researcher working with imaging, video and sound across theatrical exhibition, installation, and performance. His practice investigates social and political subjects while exploring their relations to technology with the goal of producing works that are socially relevant, critical, and poetic. These subjects include: the HIV/AIDS crisis; religious African-Brazilian minorities in rural Brazil; Haitian history of revolution and social calamity; and other religiously, racially, and sexually minoritized groups. His approaches include performative situations, material encounters with digitality, resignification of archival imagery, and critical engagement with subjects, contexts, and spaces. In times when social and scientific truths are easily distorted by emotion-based politics, aesthetics and subjectivity become more relevant, constituting effective tools for inciting change. Serafim's practice brings awareness to material and social implications of media while praising sensorial and poetic capabilities to engage viewers in reflection and critical thinking.
He has exhibited work at the 5th and 6th Ghetto Bienalle in Haiti; the Oscar Niemeyer Museum in Brazil; the Experimental Media and Performing Arts Center (EMPAC), the Queens Museum, and Flux Factory in New York. His work has been screened in film festivals in multiple countries, including the Cine Esquema Novo Film Festival in Brazil (Audience Choice Second Best Short), Israel`s Horn Festival for Experimental Films (Jury's Second Prize), Northampton Film Festival in Massachusetts (Jury's Honorable Mention for Short Experimental) and Faito Doc Festival in Italy (Young Jury's Honorable Mention for Short Documentary). He has also published research in spaces such as The Journal of Media Art, Study and Theory (MAST) by NeMLA at University at Buffalo.
Serafim holds a BA in Film and Video from Parana State University in Brazil, an MA in Studio Art from Eastern Illinois University, and an MFA in Studio Art from Michigan State University.
serafim@arizona.edu
https://vimeo.com/marcosserafim
https://serafimn.msu.domains/