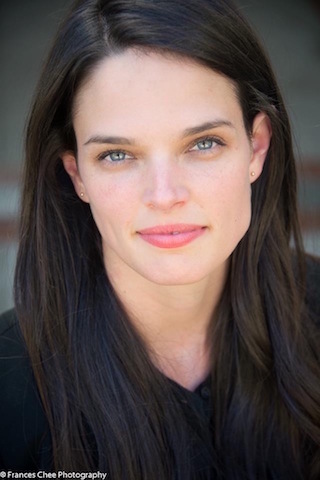 Alyssa J. Cossey
Assistant Professor, Music
Music Bldg, Room 155
520-621-7683
Alyssa Cossey (she/her/hers) is Assistant Professor of Choral Music and Music Education at the University of Arizona where she conducts the University Community Chorus, Coro, and the Wildcat Choir, teaches undergraduate Methods and Techniques for Secondary Vocal Music Education and Introduction to Music Education as well as graduate seminars: Techniques for the Choral Teacher-Conductor, Historical Research in Music Education, and Teaching Music in Higher Education. Dr. Cossey is also responsible for overseeing student teachers and advising Conducting and Music Education graduate students. In addition to her teaching responsibilities she is in high demand as an adjudicator, clinician, guest conductor and presenter and has presented at state and regional conferences in Alaska, Arizona, California, Oregon, Washington, Hawaii, New Mexico, Michigan, Indiana, Illinois, North Carolina, and Texas. In 2018 she presented her session, "Adopt, Adapt, Improve: Utilizing Effective Choral Techniques in the Wind Band Rehearsal" at the Midwest Clinic: International Band & Orchestra Conference, in Chicago, Illinois.
Dr. Cossey holds a DMA in Choral Conducting from Michigan State University, an MM in Conducting from California State University, Fullerton, and a BA from California State Polytechnic University, Pomona.
As a Los Angeles native, she sang in the premiere women's chorus, Vox Femina Los Angeles, under the direction of Dr. Iris Levine, and has been invited to sing at venues including the Hollywood Bowl, the Pantages Theatre, and the Walt Disney Concert Hall with renowned conductors and composers including John Williams, Grant Gershon, and James Conlon. She is also an inaugural member of the professional-level women's choir mirabai, which sings and tours under the direction of Dr. Sandra Snow, and can be heard on their debut CD "Ecstatic Songs," released in March 2018.
In addition to conducting and teaching, Dr. Cossey has a passion for investigative historical research. Her article on Haydn's secular canons, "Adding Canons to the Canon: Franz Joseph Haydn's Die Weltlichen Kanons," was featured in the August 2018 issue of the Choral Journal. Previous research areas have included unpublished documents on the commission and premiere performance of Randall Thompson's Frostiana, and in 2018 she visited the Britten-Pears Foundation in Aldeburgh, Suffolk to review his original manuscripts and complete her comparative study of Britten's written scores to his conducted performances.
Dr. Cossey holds memberships with the American Choral Directors Association, Chorus America, the National Collegiate Choral Organization, the College Music Society, and the National Association for Music Education. She currently serves as the Arizona ACDA Collegiate Repertoire and Resources Coordinator and is a member of the Western Region American Choral Directors Association Diversity, Equity, & Inclusion Committee.
Previously, Dr. Cossey taught middle and high school choir in the L.A. area for nearly a decade. During her tenure her choirs consistently received Superior ratings at festival, with invitations to perform at the state and national level, and enrollment in her programs more than doubled in size under her leadership.