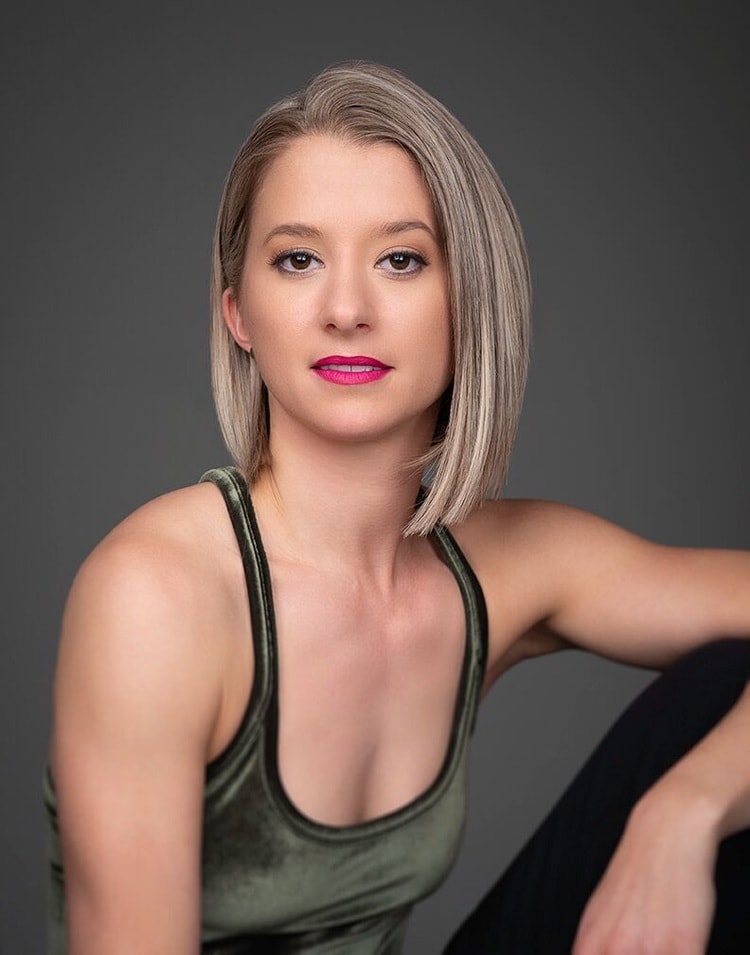 Hayley E Meier
Assistant Professor of Practice
Ina Gittings Bldg, Room 121
520-621-4698
Hayley received her early training from the Draper Center for Dance Education in upstate New York under Timothy M. Draper. She then went on to earn a BFA in Dance at the University of Arizona on a full scholarship where she had the opportunity to perform in many renowned works including the lead in George Balanchine's, Tchaikovsky Pas De Deux and Serenade, and Ben Stevenson's pas de deux, End of Time. During her time here, she was awarded the inaugural Hayley Meier Award for outstanding artistry across all dance forms, currently known as the Triple Threat Award.
In 2009, she became a company member of the Rochester City Ballet under the direction of Jamey Leverett. During this time, she performed numerous principal roles including Lead Russian Girl in Balanchine's Serenade and Gerald Arpino's pas de deux, Valentine. Hayley then went on to join River North Dance Chicago in 2011 for five seasons under the direction of Frank Chavez. It is here that she had the opportunity to perform all over the world, most notably as the lead female in Ivan Perez's U.S. premiere of Flesh.
Hayley has also performed as a guest artist for the aerial-based company C5 'Create with No Limits' under Jeremy Plummer, RPM Productions under Gordon Pierce Schmidt, and the Lyric Opera of Chicago in both of their performances of Les Troyens and My Fair Lady.
In 2017, Hayley completed a 450-hour comprehensive Pilates certification through Pilates Sports Center that focuses on preserving the classical essence of Joseph Pilates, while integrating advances in exercise science and spinal rehabilitation. Hayley is fully certified in the four main apparatus: Mat, Reformer, Wunda Chair, and Cadillac, with advanced studies in Jumpboard and pre- and post-natal Pilates. At the height of the pandemic, Hayley founded Body by Hayley, a virtual full-body Pilates Mat class that focuses on strength-building, stability, proper alignment, longevity, and connectivity to others.
From 2017-2018, Hayley became the Artist in Residence at the University of Arizona where she taught and performed for the School of Dance under the direction of Jory Hancock. She completed her Master of Fine Arts in Dance at the University in May 2020. During her time as a graduate student, Hayley was awarded the Creative Achievement Award in the College of Fine Arts, representing the School of Dance for demonstrating exceptional creativity and innovation with a passion for the arts. She is on faculty with the University as a full-time Assistant Professor of Practice and Undergraduate Advisor in the School of Dance.