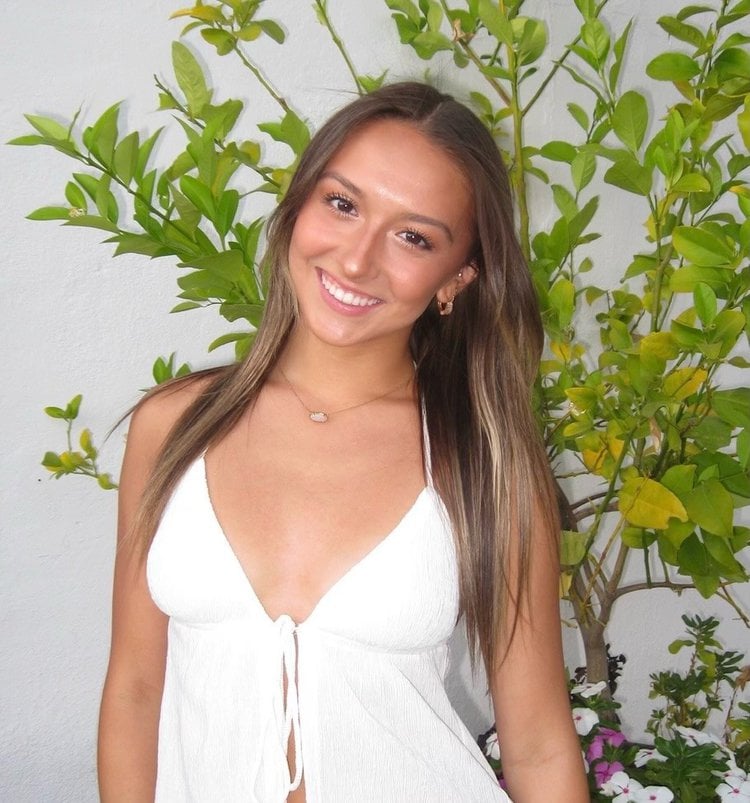 Madison Sierra Reznicki
Ina Gittings Bldg, Room 121
520-621-4698
Madison Reznicki is a third-year undergraduate Dance and Marketing student in the W.A. Franke Honors College at the University of Arizona. Before moving to Tucson, Arizona, Madison grew up in Vancouver, Washington where she took dance classes at DanceWorks for 16 years. During her time, she joined the competitive team and traveled across the country to compete at competitions and take convention master classes from world-renown teachers. She has worked with faculty from the New York City Dance Alliance, Tremaine Dance, JUMP, Velocity, 24/7, and more.
At the University of Arizona School of Dance, Madison has performed in a variety of pieces. She performed the female lead role of Miss Cooper in Michael William's 15-minute jazz production, &TheVerdictIZ. Williams cast her during her first year at the university, and she performed this piece through her second year at the university in both Spring Collection and the Arizona Jazz Dance Showcase. She has also performed in Christopher Compton's contemporary-ballet piece, "The Spaces In Between," Lorin Mathis' contemporary-ballet piece, "Time," and understudied Christopher Compton's ballet piece, "7.4.5 (for Rudy)." Additionally, she performed in the halftime shows for both the men's and women's Arizona Wildcats basketball games, dancing Barbea Williams' Afrikana choreography.
While maintaining a 4.0 in both her double majors in the College of Fine Arts and the Eller College of Management, Madison involves herself in various extracurriculars related to her passions for dance and marketing. She is the Upperclassman Merchandise Chair for the School of Dance's student-run organization, the Dance Collective, where she creates custom-made apparel for members and showgoers. Additionally, she was elected the Vice President of Marketing for her sorority, Alpha Phi, where she manages social media accounts boasting over 60,000 followers, creates trendy merchandise for members, and manages a cabinet of over ten members. Madison also practices content creation and event-planning through her ambassadorships with various popular brands such as Victoria's Secret PINK, Glow Recipe, Bumble, BEARPAW, and more.