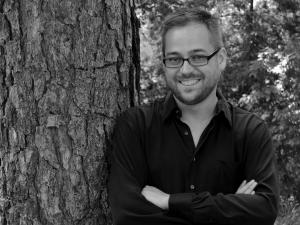 Music Bldg, Room 158
520-621-7011
DMA, Arizona State University;
MM, Arizona State University;
BM, Western Michigan University
Michael Dauphinais has been hailed in the press as "a marvelous collaborative pianist" (ITEA Journal), and has garnered praise for his "superbly realized continuo" (Arizona Republic) as well as his live renditions of orchestral reductions: "pianist Michael Dauphinais enables one to forget the lack of an orchestra almost immediately" (Newark Star-Ledger). His versatility has led to collaborations with several opera companies in the U.S. including Tulsa Opera, Sarasota Opera, Kentucky Opera, Arizona Opera, Opera Southwest, Opera in the Ozarks and New Jersey Opera Theatre, and he has served as the music director for the young artists' Ensemble at San Diego Opera. He has also performed duo, chamber, choral and vocal repertoire throughout the U.S., Mexico, Ireland and Austria. Dauphinais has also served as a staff pianist for both regional and international conferences held by ITEA (International Tuba Euphonium Association) as well as the American Institute for Musical Studies (AIMS) in Graz, Austria.
An advocate of contemporary music and multi-disciplinary collaboration, Mr. Dauphinais has played music by John Cage with the Merce Cunningham Dance Company, and has also collaborated with choreographer Yanira Castro, Art.If.Act Dance Project and ACME (Arizona Contemporary Music Ensemble). He has performed recent premieres of works for piano and live electronics by Stephan Moore and John King, and he recently played an evening of Moore's works at Brown University in Providence, Rhode Island. He has also been featured in symposia at The University of Arizona celebrating the music of Charles Ives, Aaron Copland, Olivier Messiaen and George Crumb. Mr. Dauphinais's most recent collaborative project, the site-specific dance and sound installation Wilderness with sound artist/composer Stephan Moore and choreographer Yanira Castro and company, premiered at the 2010 Filament Festival at EMPAC (Troy, NY); further performances have taken place at Vanderbilt University, Franklin and Marshall College (PA), The Invisible Dog Art Center (Brooklyn, NY) and at Brooklyn Botanic Garden.
Michael Dauphinais earned degrees in music from Western Michigan University (BM) and Arizona State University (MM and DMA); his teachers have included Andrew Campbell, Eckart Sellheim, Sylvia Roederer and Phyllis Rappeport. He currently serves on the music faculty at The University of Arizona where he teaches solo and collaborative piano, and is the vocal coach for UA Opera Theater. He currently serves as the principal pianist/coach at Opera Southwest (Albuquerque, NM) and senior vocal coach at Opera in the Ozarks. Mr. Dauphinais can be heard on the Mark Records Classical label with tubist Kelly Thomas.
Research interests: real-time notation, electroacoustic music, electronic music, phonography, improvisation, psychoacoustics.
More: