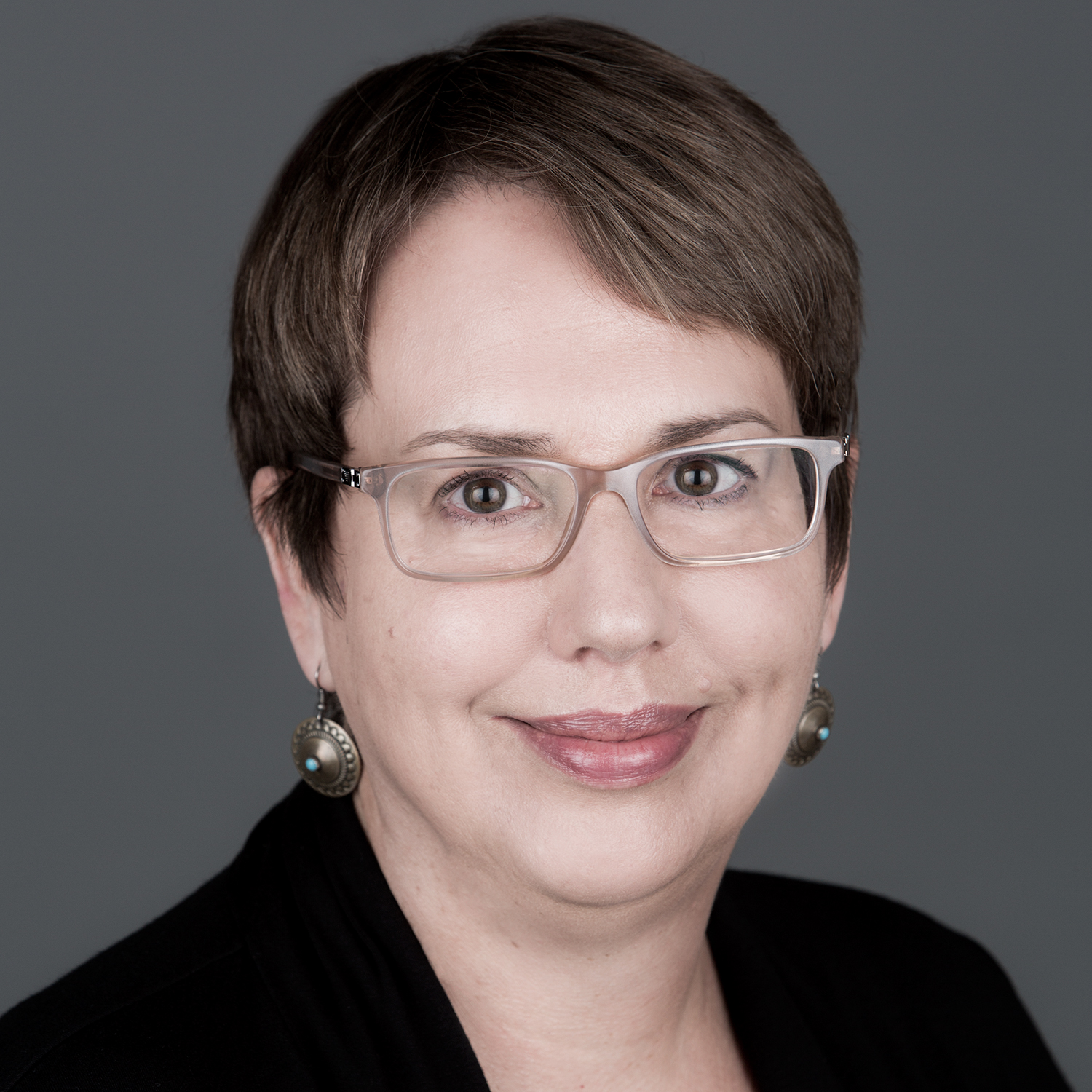 Director, Hanson Institute
Marshall Bldg, Room 242
520-626-9825
A native of Washington, D.C. and a graduate of the Maryland Institute College of Art, Vicky Westover received training in non-profit arts management through the National Endowment for the Arts and has worked in non-profit management for over 29 years. Vicky has served as the Director of the Hanson Film Institute at The University of Arizona since 2004. She develops and coordinates diverse local and nationally affiliated media programs. Vicky has directed numerous repertory seasons of cinema, international film festivals, competitions, and special programs with noted filmmakers. She is the founder and co-director of Tucson Cine Mexico, the first and longest running film festival in the United States to showcase contemporary Mexican cinema. Vicky also serves as an adjunct faculty member in the University of Arizona School of Theatre, Film & Television where she created and taught Film Programming and Exhibition.
Vicky is the Founding Producer of Independent Eye (Maryland Public Television) and has produced short and feature length independent films, including the documentary Apache 8, which was broadcasted on public television stations nationally and is distributed by Women Make Movies. She was the Arizona unit producer for the Mexican film 600 Miles, which won Best First Feature at the Berlin International Film Festival in 2015. Vicky is currently serving as a producer on documentary projects. Vicky has served on numerous non-profit boards, committees, and panels, including for the AFI in Washington, D.C. and HBO/NALIP Documentary Awards.
Prior to directing the Hanson Film Institute, Vicky served for several years as the Executive Director of the Baltimore Film Forum, Director of the Baltimore International Film Festival, and Co-director of the Baltimore Russian Film Festival. She appeared as a guest on Congressman Kweisi Mfume's television show on African-American filmmaking. Over a ten year period, Vicky taught film appreciation courses at the Maryland Institute College of Art and other Baltimore educational institutions. She is the co-founder of a long running Baltimore City youth media program, BYTV (Baltimore Youth Television.)
Vicky won numerous awards for her Baltimore organization, and she received a citation in 1991 from the Governor of the State of Maryland for her work to promote filmmaking in Maryland. In 2009 she was nominated for a Tucson Pima Arts Council Lummie Award for Arts Supporter – demonstrating outstanding leadership advancing the arts, and she was nominated in 2011 for an Arizona Governor's Arts Award in the Arts in Education.