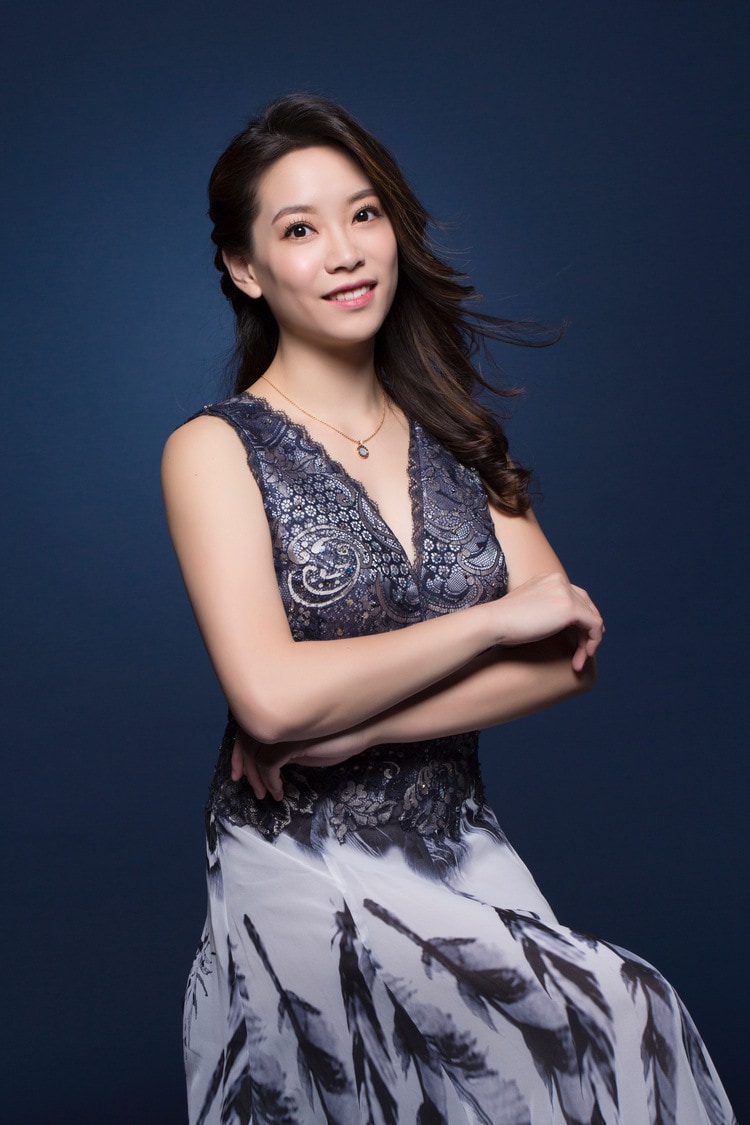 Fanya Lin
Associate Professor of Practice
Music Bldg, Room 207
520-621-1254
DMA, University of Minnesota
MM, The Juilliard School
BM, Weber State University
Described as a "striking interpreter" who gives a "committed and heartfelt performance" by Musical America and The New York Times, pianist Fanya Lin has captivated audiences worldwide with her charismatic and gripping performances. Her orchestral appearances include the ToruÅ" Symphony Orchestra, Utah Symphony, Savannah Philharmonic, Grand Junction Symphony, and Aurora Symphony. Fanya's performance of Prokofiev Piano Concerto No. 3 with the Royal Philharmonic Orchestra was depicted as "mesmerizing performance, it appeared as though a tornado had touched down through her [Fanya Lin] body and lifted her, feathers fluttering, from the piano stool as she weighed into the keys" by Hastings Times and Festival Flyer.
An avid soloist, Fanya promotes classical music to the general public by creating innovative concert programs and engages her audience by presenting interactive performances. Her solo recitals have been featured in numerous prestigious concert series, including the Schubert Club Musicians on the Rise, Stecher and Horowitz Young Artist Series, and Eslite Emerging Artist Series. Moreover, in part of group efforts, Fanya has encouraged and assisted younger generations of music students to continue their education and peruse their dreams through fundraising events such as the Saint Island Fundraising Concert, Weber State University All Steinway School Designation, and the Sid & Mary Foulgers School of Music. Fanya also dedicates herself to new music by performing with contemporary music organizations such as Focus and Axiom.
As a chamber musician, Fanya has collaborated with world-class musicians including Noah Bendix-Balgley (concert master of Berlin Philharmonic), Romie de Guise-Langlois (clarinetist of Lincoln Center's Chamber Music Society), and Ta'u Pupu'a (tenor in major opera productions including Metropolitan Opera and San Francisco Opera). Fanya's festival concerts and masterclass series include Aspen, Music@Menlo, Rocky Mountain Audio Festival, Minnesota International Piano Camp, and Savannah Arts Academy.
A native of Taipei, Taiwan, Fanya is a top prizewinner of Hastings International Piano Concerto Competition, Concours International de Piano France-Amériques, New York International Piano Competition, and Seattle International Piano Competition. Fanya earned her Doctoral Degree at the University of Minnesota under the guidance of Distinguished McKnight Professor Lydia Artymiw; her Master's Degree at The Juilliard School with Professor Hung-Kuan Chen and Jerome Lowenthal; and her Bachelor's Degree at Weber State University with Dr. Yu-Jane Yang. In Fall 2019, Dr. Fanya Lin joined the faculty at University of Arizona in Tucson as Assistant Professor of Music in Piano.
For more information, please visit fanyalin.com
For booking, please contact Arragnement by Jack Price