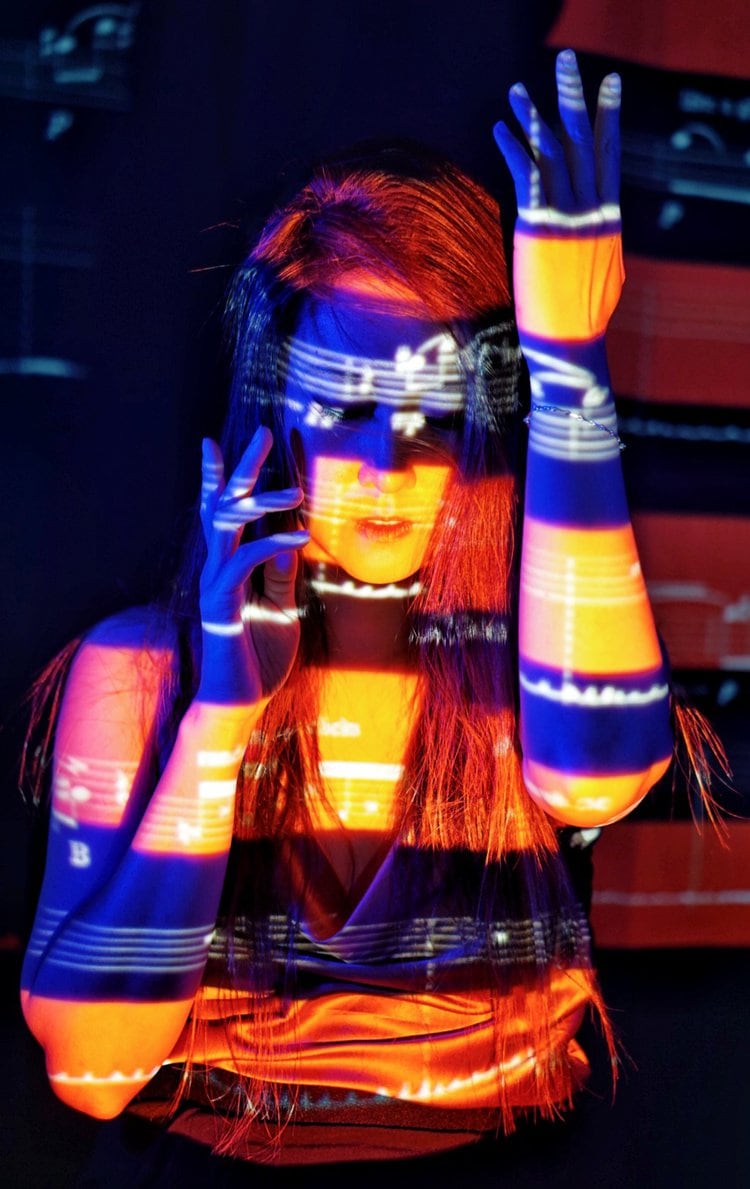 Yuanyuan (Kay) HE
Assistant Professor, Music
Music Bldg, Room 149
520-626-9521
Dr. Yuanyuan (Kay) He is a composer and multimedia artist with roots in China. Her research focuses on using innovative technologies to blur the boundaries between different fields and combine different art forms. Her works often explore and intertwine various forms of media to create unique audiovisual experiences that engage the audience. Many of her works involve collaborations with musicians, choreographers and dancers, scientists, engineers, photographers, visual artists, and stage design artists. Her immersive multimedia project StellarScape is a convergence research collaboration synthesizing science, humanity, music, visual art, and technology.
As a composer, she is very active in the music community. Kay serves as the Creative Director for Electronic Music Midwest (EMM), which is an annual music festival dedicated to programming a wide variety of electroacoustic music and providing high quality electronic media performances. She is also the founder and director of the TURN UP Multimedia Festival, which works to promote Interdisciplinary Collaboration, Culture-Connecting, and Equality. She is currently an assistant professor at the University of Arizona Fred Fox School of Music, where she teaches composition, electro-acoustic music, multimedia, and orchestration.
During her career, Kay has won many awards and been selected for many performances in the U.S. and abroad. Of note, her piano trio Imprint of the Spring Breeze won the grand prize at the 2nd ACC International Composition Competition in Gwangju, South Korea. On the Pivot of an Abandoned Carouselfor was featured at the ISCM World Music Days in Tongyeong, South Korea. Passeig de Grácia for orchestra was selected for the ACO Underwood New Music Readings in New York, NY. On the Threshold of a Drizzly Reality for cello and electronics was featured at the International Computer Music Conference (ICMC) in Athens, Greece and the Root Signals music festival in Jacksonville, Florida. Shadow of Dewdrops was selected as a finalist for TICF in Bangkok, Thailand and was featured at the Gamma UT in Austin, TX. Legends of Old Peking won the Seattle Symphony Celebrate Asia Composition Competition. Dying Away won the DuoSolo Emerging Composer Competition in Cortona, Italy. And, Destiny of Sputnik was featured at the Beijing Modern Music Festival Young Composers Project.

Kay earned her Bachelor of Arts degree at the Central Conservatory of Music in Beijing and her Master of Music degree at the University of Missouri-Kansas City. She holds a Doctor of Musical Arts in Composition from the University of Texas at Austin where she studied under Dr. Russell Pinkston and Dr. Yevgeniy Sharlat.